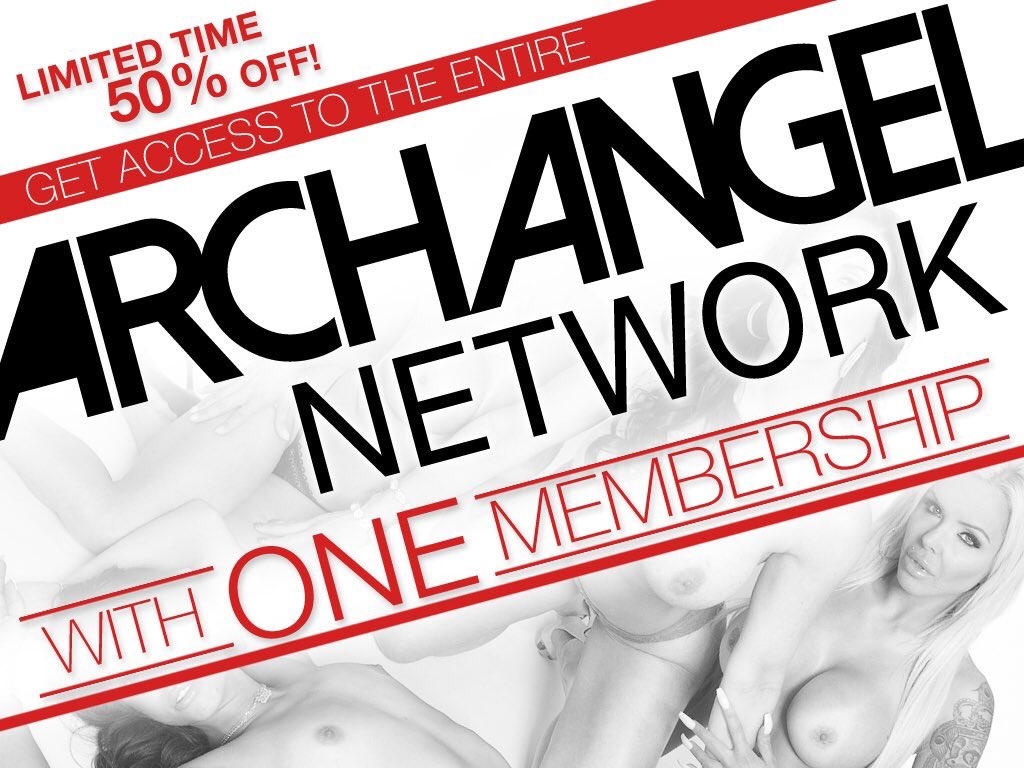 To entice fans, ArchAngel is offering 50% off membership fees from the entire network during the month of October.
For Immediate Release: October 8th, 2017
(HOLLYWOOD, CA) Dedicated to presenting the best user experience possible, ArchAngelVideo.com reboots with a sensational upgrade. Home to some of the hottest online porn, ArchAngel produces high-end videos starring the biggest names in adult entertainment. As ArchAngel moves forward with more 4K content, the website has now been enhanced to better handle the ultra hi-def presentations. Providing a more detailed porn viewing experience, users can now enjoy an overall upgrade in the content from photography to videography. While the previous version of ArchAngel's site was mobile friendly, this new model has strengthened that compatibility to meet the preferences of today's newer fans.
"We are happy to present our fans with ArchAngelVideo.com 2.0," said ArchAngelGeneral Manager MimeFreak. "With technology consistently evolving and fans expectations rising, an upgrade was necessary to provide ArchAngel users the best viewing experience possible. We appreciate our customers for supporting our product. This is our way of validating their investment in ArchAngel Video."
It's the customers that have voiced their desire to see ArchAngel productions presented in 4K UHD. Now that the company has answered fan demand, highly anticipated scenes featuring the adult entertainment's top talent will be seen in crystal clear high definition video.
To celebrate this relaunch ArchAngel is offering a special 50% off incentive during the month of October. For a limited time, fans can obtain access to the entire ArchAngel network with a single discounted membership – ArchAngelVideo.com, ArchAngelWorld.com, BeginnersLuckProductions.com, LustArmyProductions.com, and KendraLust.com. Hours upon hours of incredibly hot sex starring the super studs and beautiful women of adult entertainment.
Join ArchAngel now to experience the entire network of hardcore adult entertainment sites, including the newly revamped flagship ArchAngelVideo.com, at 50% off!
For more ArchAngel, please visit the ArchAngel network:
ArchAngelVideo.com
ArchAngelBlog.com
ArchAngelVideo.com/forum
Twitter.com/Arch_Angel_xxx
Instagram.com/ArchAngelVideo2017 

Girlfriendsfilms.net/94082/studio/archangel-porn-movies.html
To contact ArchAngel:
MimeFreak@me.com
To interview ArchAngel representatives for your media outlet;
Please contact Star Factory PR:
Info@StarFactoryPR.com
A Star Factory PR Press Release
StarFactoryPR.com
###